Perennial
A social enterprise, Perennial is a community workshop and store in St. Louis, MO that offers educational programming in creative reuse to diverse populations and sells creatively repurposed home goods and eco-friendly project supplies. Perennial's mission is to build a creative culture of sustainability in which discarded items are transformed in to valued and cherished resources. Perennial turns trash into amazing items and teaches the community to do the same!
Jenny Murphy started Perennial as a way to teach her community artistic ways to reuse objects, reduce waste, and make what they need from what they've got. In 2011, Murphy founded Perennial as a 501(c)3 non-proftit. The organization has grown from engaging 92 people in creative classes and workshops in 2011 to over teaching over 1,500 people in 2015.
Perennial's operations encompass three main activities described below.
Public Programs
Perennial offers a range of classes, events, and open workshop time to the public. Programs range from making rag rugs, to handcrafting cutting boards from scrap woods, to natural textile dyeing, to hemming and mending clothing. Public programs are fee-based, but select programs are donation-based or free for members.
Outreach Programs
One of Perennial's goals is to support opportunities for underserved populations to engage in the creative reuse process. Through partnerships with area social service agencies, Perennial brings creative reuse education to former prisoners, survivors of domestic violence, homeless women, and victims of sex-trafficking, giving clients a chance to learn new skills and develop confidence in their ideas, abilities, and gifts through a positive and creative outlet.
Learn more about Perennial's outreach programs.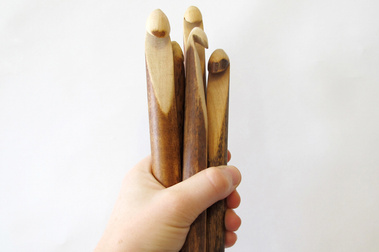 DIY Kits + Tools
Perennial also has a retail arm that generates revenue to support the educational programs it provides to St. Louis region. Perennial staff design and hand-make DIY kits that teach reuse projects such as making rag rugs, carving wine cork stamps, and more. Perennial also creates tools such as knitting needles, crochet hooks, and glass bottle cutters from reclaimed wood.